Listed in Cross Country Ski Trails
---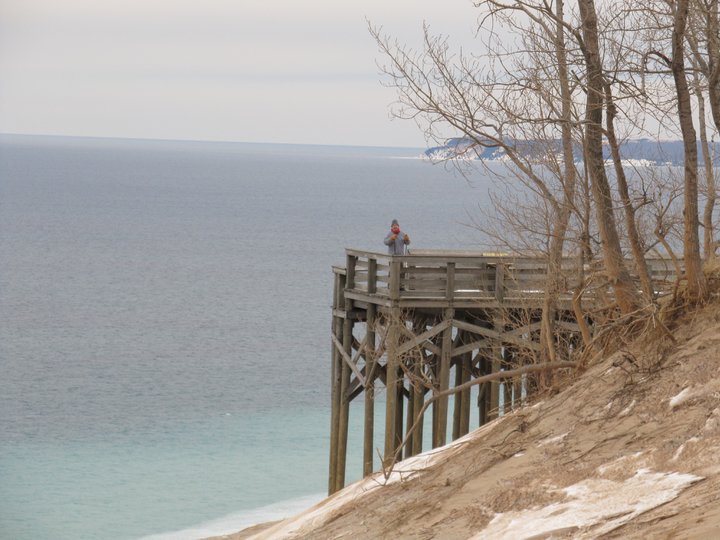 The trail includes the Shauger Hill Hiking Trail and the unplowed Pierce Stocking Scenic Drive. It offers views of Lake Michigan and the dunes. For your safety, stay back from the edge of the steep bluff. Pets on a 6′ leash may be taken on the unplowed roadway section of the trail, but the Shauger Hill Trail section is a Designated X-Country Ski Trail and Pets are not allowed on this section of the trail between December 1 and March 31.
Ski to the top of the Lake Michigan Overlook and view the winterscape along the Lake Michigan shore. Be careful where you go, because if you fall, you will end up taking a FAST slide to the bottom of the bluff 450 feet below! Not only is the trip down dangerous, but the hike back up the frozen bluff is nearly impossible.
Click on photos for slideshow view…
<>
From Pierce Stocking Loop – Sleeping Bear Dunes – February 12, 2011, posted by Leelanau County Michigan on 2/13/2011 (5 items)
Generated by Facebook Photo Fetcher 2
Although the main loop follows the summer road, smaller trails wind through the wooded hills offering some exhilarating down hill runs.
<>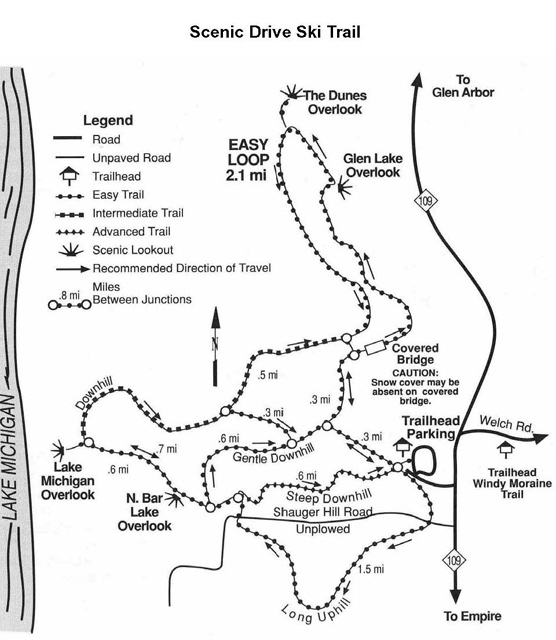 MORE INFORMATION
Pierce Stocking Scenic Drive Ski Trail at Sleeping Bear Dunes via NPS Website
SUMMER INFORMATION
Pierce Stocking Scenic Drive at Sleeping Bear Dunes via NPS Website
The Pierce Stocking Scenic Drive is certainly a must-do activity when visiting Sleeping Bear Dunes National Lakeshore. This 7.4 mile self-guided auto tour provides the visitor with insight to the history of the area, a sampling of the vegetative communities found within the park and, best of all, spectacular overlooks of the Glen Lakes, the Sleeping Bear Dunes and Lake Michigan. – >> Read More >>
More Sleeping Bear Dunes Skiing, Snowshoeing and Winter Fun

More News From The Homestead

Please login to add your review.